Wedding Flowers
Welcome to our page for your special event or wedding rest assured we will be more than happy to help you achieve your vision for that special day because we do our work with passion! No job is too small or too big as we always come up with creative ways to assist you save money and create a greener and earth friendly event. Shcedule your appointment for consultation with Nubia@conventionfloral.com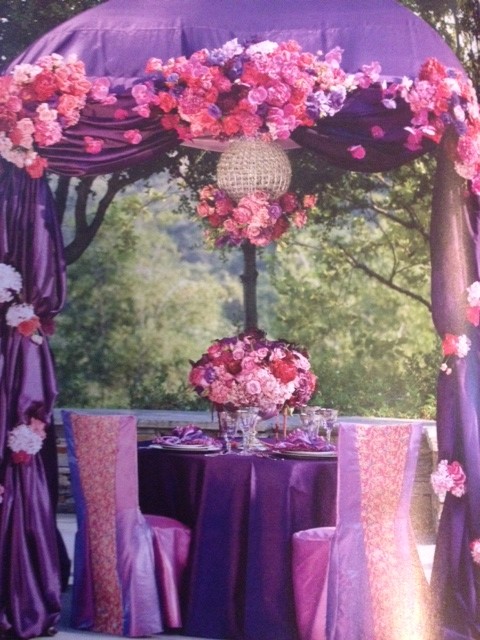 We take special care to ensure the bouquets and on-site floral décor reflect your individual style and budget… whether you prefer timeless tradition or a sleek contemporary look.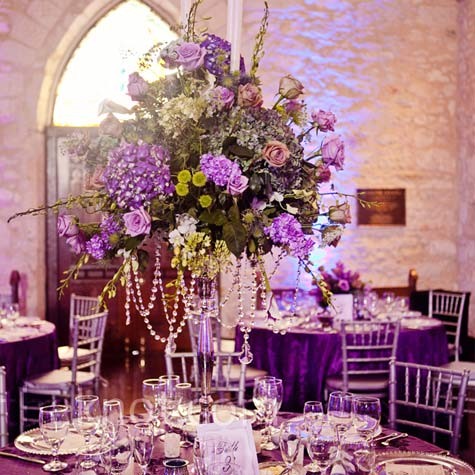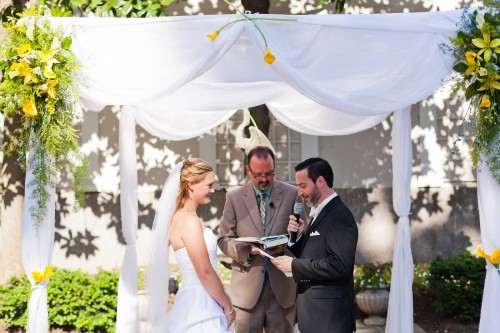 Chuppah Rental In DC VA MD at an affordable price and RENTALS AND DECORATIONS include
Chiavari Chairs, Linens, Dinner Plates, Charges, Lighting and Full Decoration. Whether you are getting married in a hotel or ballroom, we will make your day magnificent with a look you envision Convention Floral for everything you need on one stop .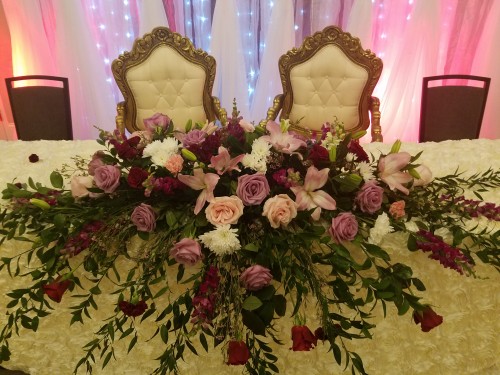 Each wedding we do is custom-designed with you in mind!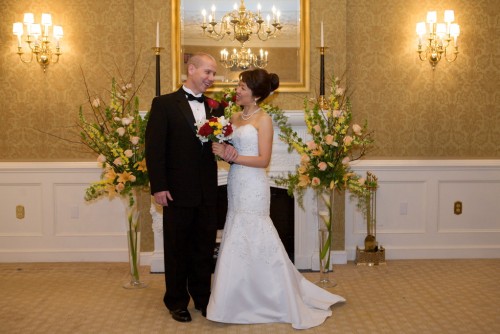 Backdrop set up for ceremony or reception available
At CONVENTION FLORAL, we go the extra mile to ensure your flowers are more than a memory. Our wedding consultants can offer lots of beautiful style suggestions in an effort to create the overall look you hope to achieve.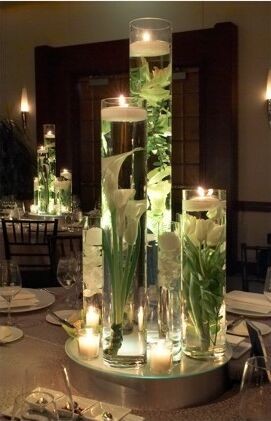 Packages Include
the bridal bouquet ~ attendants' bouquets ~ corsages & boutonnieres ~ ceremony arrangements ~ candelabra flowers ~ pew markers ~ floral & foliage garlands ~ table centerpieces ~ flowers for cake tables ~ topiaries ~ arches & entryways, chuppah for rental etc.
We'll help you choose a bouquet that's just right for you!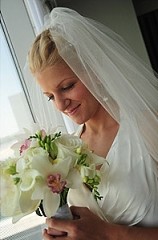 With our talent, training and 15 years of experience, we will bring your special day to life... with classic traditional bouquets, or more modern cutting-edge styles in bridal and wedding flowers.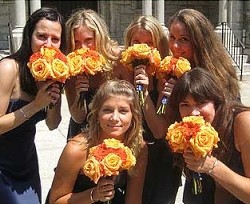 We can create a personalized look by adding embellishments to your bouquet and bouquet handle with sparkling touches or accents like pearls, berries, butterflies, decorative colored wire, rhinestones, ribbon, tulle, lace, feathers and almost anything else.
We would love to make all your special days, extra special!
For your convenience, our shop offers the following special event services:
Wedding and Party Consultations
On-site Holiday & Party Decorating for Homes or Businesses
Corporate Event Planning & Designing for Functions
Wedding & Party Rentals (Candelabras, Topiaries, Columns, Arches, etc.) Backdrop Decoration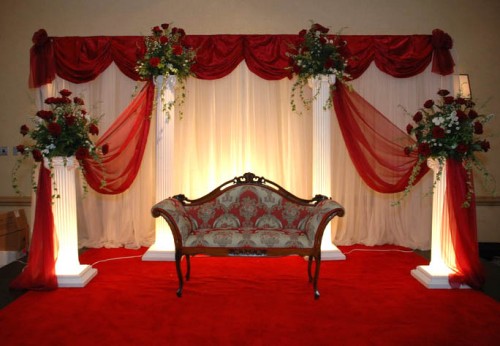 Wedding flowers are much more than just an accessory to your big day.
Wedding flowers are something you will remember for a lifetime. These are the flowers that will always trigger special memories of the day you and your hubby shared, so it's important to pick something perfectly you. Just as important is choosing the right florist and
CONVENTION FLORAL is ready to help you!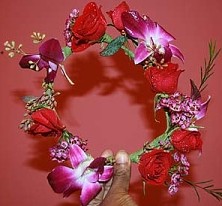 Our work shop is located at 5932 3rd St NW Washington, DC. Call us in advance at 202-939-0510 to schedule your consultation, so we can help you start planning your dream wedding or your next successful event.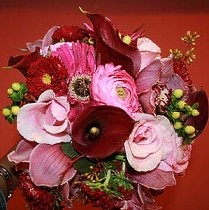 Formal or casual...
Small gathering or social event of the year...
It's sure to be truly magical with flowers and decor by CONVENTION FLORAL. Call today! or Email Nubia@conventionfloral.com
Customer Testimonials
---
Nubia at Convention Floral is fantastic! She's enjoyable to work with, responsive, professional and really cares about her customers and their weddings. She used a single picture I had found on the internet, put together a sample for me in her shop, and from there created beautiful flower arrangements, centerpieces and a bouquet for my wedding. She asked all the right questions to make sure she was giving me exactly what I wanted and made sure it was all within my budget. On the day of the wedding she worked with our caterers to make sure everything was set up just right. The place looked beautiful. I would definitely recommend Convention Floral to all brides and/or grooms!
Christine
Wedding: 01/15/2011
---
Nubia was wonderful to work with. Very creative and professional. Everything was beautiful and I couldn't have been happier with the flowers for my wedding.
Wedding: 10/16/2010
---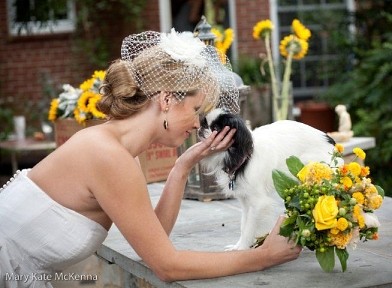 Nubia is the without a doubt the most talented florist in the DC area. According to other florists in the area, my "now husband" & I were told that we were "too late" when we were looking for someone who could do our wedding bouquets, boutonnières and centerpieces. Okay, we started looking a few months before the Big Day, not the weekend prior. I was getting frantic as flowers are an integral party to a wedding and my budget was, well, on a budget. In hindsight, I am so grateful I was advised to go to check out local florists via wedding websites. When I came across Nubia's information, I was nervous to call her as I had become so turned off by the process at that point. Nubia was QUICK to reply and we had our meeting and agreement in place less than a week later. Nubia LISTENS. (I know, shocking.) She actually listened to my thoughts, ideas, and budget. She was so patient even as I started rambling about what I thought made sense in my head, but I couldn't quite verbalize what I wanted. It's like she saw a projection of the look I was going for in perfect clarity through my broken deions. Unlike everything else that's perfectly micromanaged, flowers are something most brides do not see until the minute everything starts happening. There's no going back. I don't freely admit this, but I am somewhat picky and like things a certain way. When I saw the bouquets and flowers, I gasped. It was all just stunning. Perfection. I had so many compliments throughout the night and overheard countless people admiring her work. I was leafing through a cheapy magazine in the airport en route to my honeymoon & when I came across a spread about celebrity weddings I thought to myself, 'my flowers & centerpieces were so much better. Oh, and at a fraction of the price.' Smug? Absolutely. You won't find me apologizing anytime soon for being that happy with the outcome. Well done, Nubia!
Nicole M. Seifert
Wedding: 10/15/2010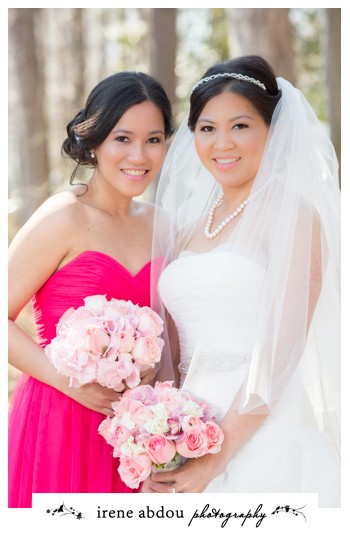 ---

Nubia is my flower angel! I came to Convention Florals after a poor experience with another florist that refused to listen to what I wanted. I loved how Nubia really knew her flowers and worked with flowers that I love. She is so creative and pleasant to work with. All the ceremony and reception flowers looked as though they were plucked from a wedding magazine. Everything was so perfect and gorgeous. Nubia is so talented.
Wedding: 06/11/2010
---
Dear Nubia,
Thank you so much for all of your flower work on last Saturday. Honestly, all were just amazing and outstanding, far past our expectations. Beautiful, artistic, unique, warm, cozy, all fitted to the venue and atmosphere perfectly. You did extraordinary job for us. Everyone was impressed with your fantastic and creative art. We'll strongly recommend my friends to consult you about any flower decoration in future.
---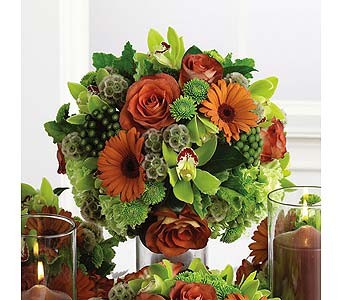 I highly recommend Convention Floral. Nubia is so pleasant to work with. I know little about flowers, but she was able to take the few ideas we gave her,
and create stunning wedding bouquets and centerpieces. We had to change the number of our centerpieces when we revised our seating charts, but she was flexible and willing to work with those changes. And she made a beautiful flower crown for our 3-year old flower girl, which was such a wonderfully
creative suggestion—the flower girl felt like a princess! We are starting to receive our wedding pictures, and the flowers photograph beautifully. And perhaps most importantly, the prices were reasonable--Nubia was willing to work within our budget, which we were grateful for.
J and L
Wedding: 04/18/2009
---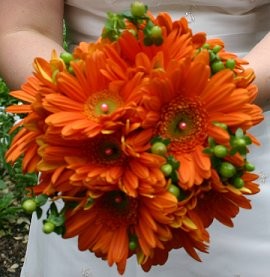 Nubia was great from beginning to end and worked within my budget. After being dropped unceremoniosly by another florist who was unrated, Nubia
turned out to be much much better. The flowers were absolutely beautiful. If you are marrying in DC/MD/VA, use her.
Kika
Wedding: 06/06/2009

---
The people at Convention Floral are not only pleasant and personable but they are flexible and will accommodate your every wish. I worked with the owner
until we had exactly what I had envisioned for my wedding florals. I highly recommend this florist and would definitely use them again. If you know what
you want, they will deliver it.
Lee
Wedding: 08/15/2009

---
Nubia at Convention Floral did all of the centerpiece arrangements, boutonnieres, corsages, flowers for my hair, and bridal bouquet for my
wedding. She did an incredible job and for a very reasonable price (half the price of a florist in Georgetown I spoke to). She was very responsive: any time I called or emailed, she always responded within 24-hours. I had to pick up the flowers for my hair a day early, and she had them ready to go with no delay. And she was on time to deliver and set up the flowers the day of the wedding. She was also really helpful with designing the flower arrangements; she is very knowledgeable about flowers and had lots of pictures to show me when I was trying to decide what types of flowers I wanted. I highly recommend Convention Florist for every bride!
DCBride12
Wedding: 09/12/2009
---

The flowers for my wedding were fabulous!! About 3 months till the wedding I was so stressed about matching colors so I just handed her my swatches and
told her to have fun. I set my budget and left it all to her and was very pleased with the end result!
Alexandra
Wedding: 10/10/2009
---
I would like to say thank you for your outstanding job you did on my wedding day. your work and idea have meet my expectations and highly satisfied me and my guests. you'll be on my list of #1 choices for my up coming events.
Rimo
Wedding: 10/11/2008
---
I highly recommend Convention Floral. Nubia is great to work with. The floral arrangements she created for our wedding were both beautiful and
reasonably-priced.
Rachel
Wedding: 10/03/2009
---
I highly recommend Convention Floral. Nubia is great to work with. The floral arrangements she created for our wedding were both beautiful and
reasonably-priced.
Rachel
Wedding: 10/03/2009
---
Nubia at Convention Floral was amazing. She created beautiful centerpieces for our wedding, and I couldn't ask for more. She was extremely helpful when it came to offering ideas for the flowers, and she was also great about working with me to keep the flowers within my budget. Nubia is extremely friendly, and I can't recommend her enough.
- mharding23 and ebrem
---
I would like to say thankyou for your outstanding job you did on my wedding day. your work and idea have meet my expectations and highly satisfied me and my guests. you'll be on my list of #1 choices for my up coming events.
- Ermi
---
Nubia is very professional in her work good and helpful. She did outstanding job for my wedding.
- Mimi
---
Nubia worked with me from the scratch; from color selection to kind of designs we need. She is the best florist in town; we've interviewed about 3 florists and she was the perfect fit for our budget. I highly recommend Convention Floral!!!
- Richie
---
Being on a tight budget is hard to do on a wedding, but the people at Conventional Florist did an excellent job accommodating for our tight budget. we discussed various ways to make it affordable and they were creative with ideas to fit with our cost. When we got the flowers the day of the wedding, everyone loved the creations that she made. they were very fancy without looking outdated and they made stunning centerpieces for our tables, an excellent bridal bouquet, and even used our favorite flowers in the process (hydrangeas). The deliver too!
- Deeh
---
Nubia is her name. Go to her, with your vision and she will make it happen. I found floral designs on the high end website of celeb eventeer Andre Wells and other luxury floral wedding magazines, took them to Nubia and she created the tall and low centerpiece looks for my reception and some AMAZING arrangements for my church (see photos of wedding). I had a large wedding party including six (6) bridesmaids plus the bridal bouquet, church flowers, pew bows and 20 reception tables (large and small). She worked with my budget which was so small compared to what would be required by other florists. PLEASE get a quote from her . She is located on 9th Street NW (near U street) in Washington, DC. And ask to see a photo of her handsome little boy who is gorgeous! I Worked with her for nearly a year trying to get everything right - and I know I was not the easiest bride to please. But she was patient, she was collaborative and incredible and the flowers were THE MOST BEAUTIFUL COLORS (you know I love yellow and orange). My BM bouquets were breathtaking and my bouquet was so HUGE. Just what I wanted! Trust me she will make your experience amazing. People are STILL talking about my flowers and cheered (literally) when the DJ announced they could take the flowers home. I interviewed dozens of DC flower shops - including THE most popular ones in the area and was thrilled when I met Nubia and the value and with her work and her prices. Her website is deceiving - GO visit her adorable store. Tell her Tracey RAVED about her!! She works with all budgets and customizing (and stretching) is her strength!! Here is her website: https://www.conventionfloral.com/
- Tray
---
Convention floral was the talk of my wedding, they've done an extraordinary job. Nubia worked with me from the scratch I didn't know much about flowers only my colors, she suggested that I should do orange, pinks and lime greens for my centerpieces and I went for it. It was fantastic I was stunned when I walk in to the ballroom. I highly recommend her to everyone. Thank you Nubia both danni and I are very satisfied with your job and professional approach.
- Martha and Dani
---
Convention Floral did an amazing job with my wedding flowers. Nubia was full of ideas and knew exactly what I wanted. I highly recommend her to anyone and I will definitely be using her whenever I need flowers from now on. It's simple, she rocks!
- eMac
---
When my god daughter's florist disappeared 5 days before her wedding, I contacted Convention Floral. Nubia accepted the job on May 1st. On May 3rd the most awesome arrangements were delivered to the wedding. The flowers were delivered approximately 1 hour before the scheduled time. Nubia filled our last minute order exactly as requested and went above and beyond to ensure that the floral were exceptional. I had never used Convention Floral before, but they are now my florist of choice. Many thanks again to Nubia and her staff for providing such outstanding service. I wish you continued success!
- Ms. Jones
---
Everything was perfect. The floral arrangement was beyond my expectation. I got more than what I paid for. I highly recommend them, specifically ,Nubia. Thank you.
- Sylvia
---
Nubia was wonderful to work with and respected my budget. Very creative, elegant designer. Would highly recommend Convention Floral for a wedding or large corporate event. As an aside when I saw my bouquet for the first time I was amazed at how truly beautiful it was. She took my thoughts and created a unique and personal piece. Very Impressed!
- Margaret
---
If you want the freshest flowers and the best service, Convention Floral is the place to go. Their prices are very fair and they always have great ideas. I researched all the fine florists in DC and am happy I decided to go with them. I knew that the flowers would be beautiful but when I saw them on the day of my wedding, I was overjoyed. The flower was so polite and they worked so hard to make my special day even more beautiful than I could have possibly imagined.
- Meski
---
I used this florist for my wedding the flowers were fabulous their service was professional, my sales person and designer was Nubia, she was so talented. Even when I make last minute changes, she was patient and was happy to do the changes for me. I recommend them highly.
- Marie
Click the image for more pictures to see